---
---
The authentic Ulin B1 Pro Dry Herb Vaporizer Kit is with 9S Pre-heating Isolated Portable 3400mAh electronic Dry Herb Vaporizer. The Ulin B1 Pro Dry Herb Vaporizer Kit has a high cost carving on the aluminum body and anodized surface treatments, which makes this device look high-end and exquisite. It is built-tin 3400mAh of high-rate 18650 battery cell, can support up to 15 vaping sessions.
1. 9 seconds preheating time, quick heat-up time

2. 3D surrounding conduction with isolated air path to keep pure taste

3. Highest Temperature can achieve 510F(265C),with precise temperature control and color display

4. Energy Saving System: On-demand hit and energy saving functions,Saving more of your Drying Vaporizer and battery power!

Tip: when this device is working and you put it aside for over 30 seconds, it will start saving power(just as display shows) ; if over 90 seconds, it will stop working.

5. Insulation Structure: along with a grip that does never gets too hot to touch, even after heating up over 30 minutes with 230C working temperature ,heating chamber is totally isolated from the hand grip.

6. Temperature Adjustment: press the key 3 times(plus) or 4 times (minus)in 2 seconds.When the"+ "icon or " -" icon is displayed in the screen, press the key to adjust the temperature.

7. The temperature graph color: When the color of the temperature graph is red,it indicates that the machine is working; if it is blue, it indicates that the machine is in standby mode.

8. The white dotted line: The white dotted line is used to display the temperature set by the user. The higher the line is, the higher the temperature value is.

9. An easy snap-in snap-out cap which you can easily remove and its magnetic lock makes loading Drying Vaporizer a lot easier and quicker

10. A larger herb capacity with 1.8ml oven allow you to have a longer vape session.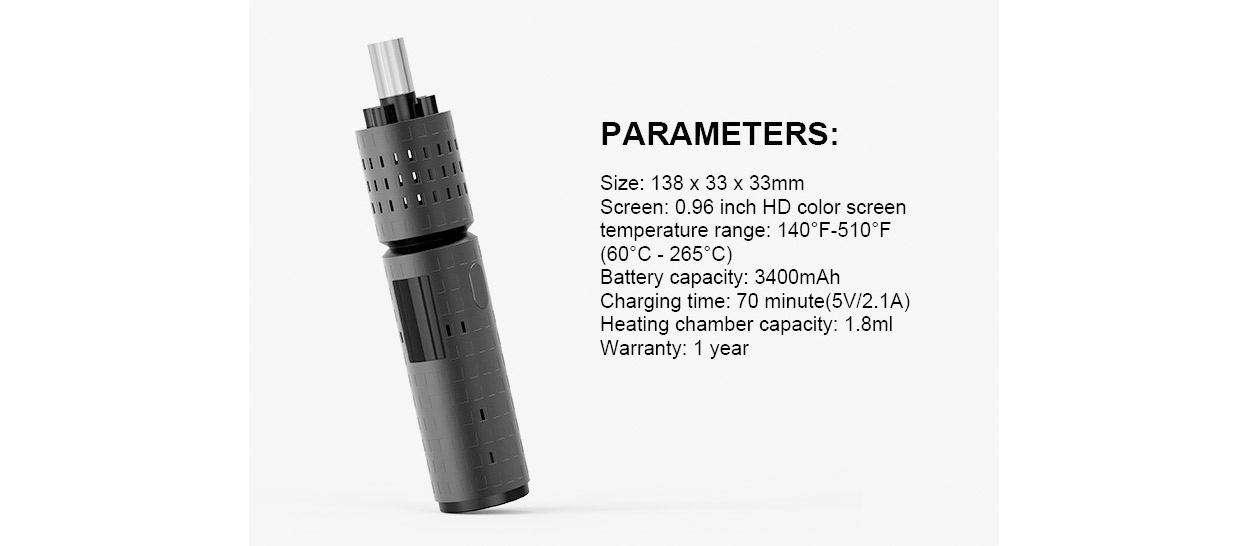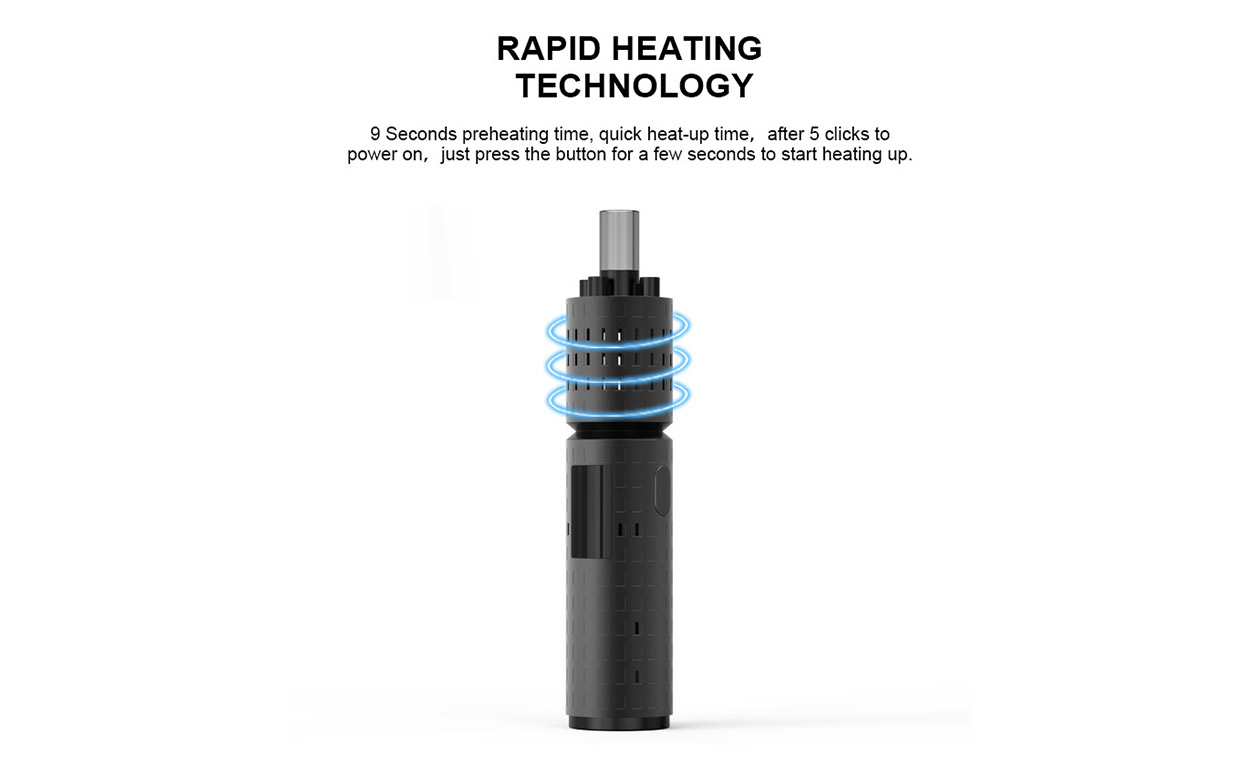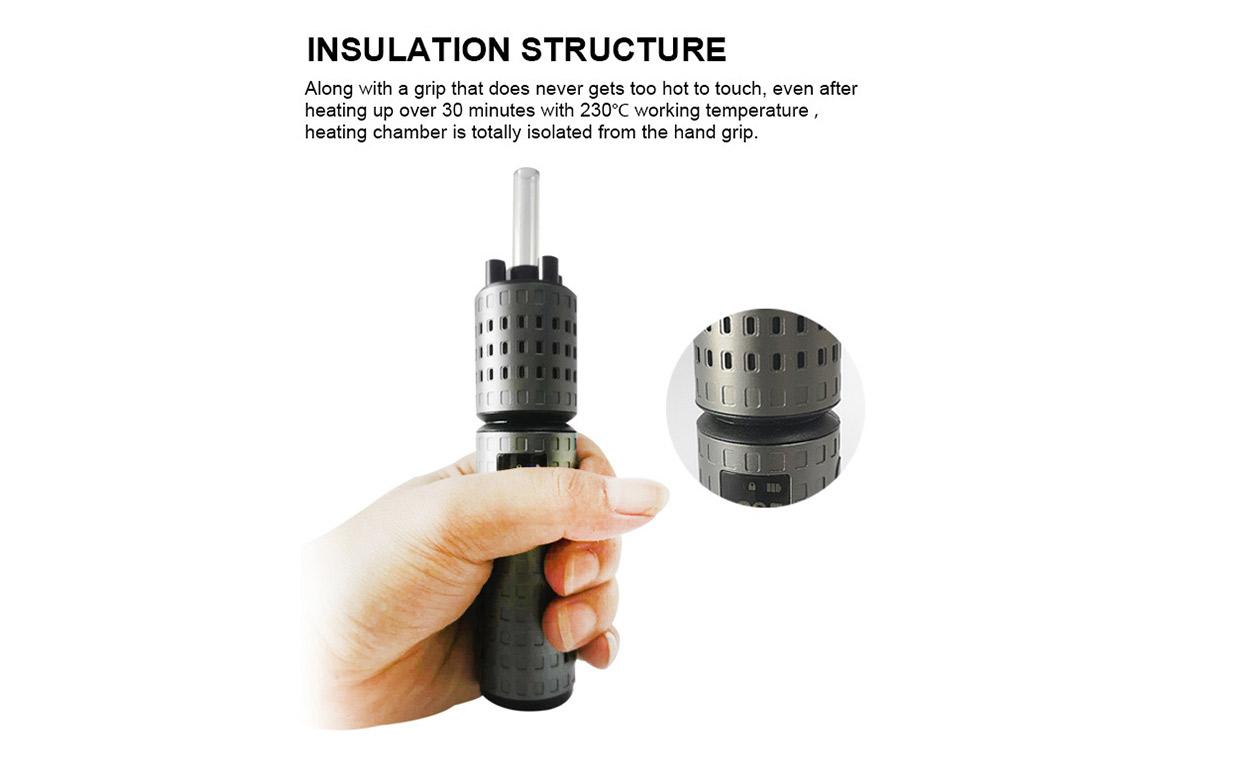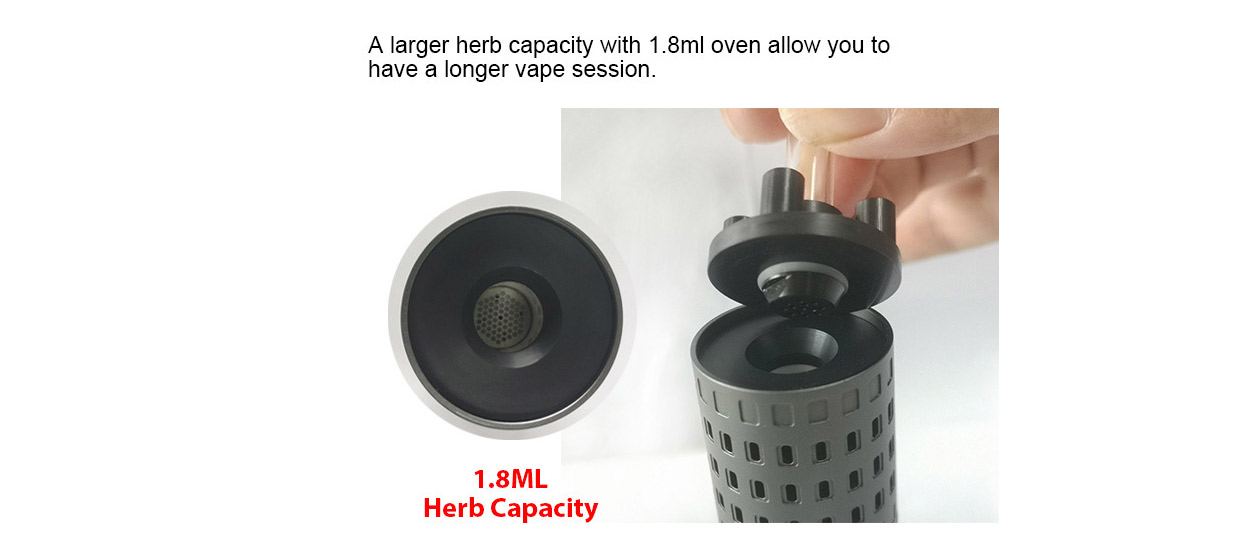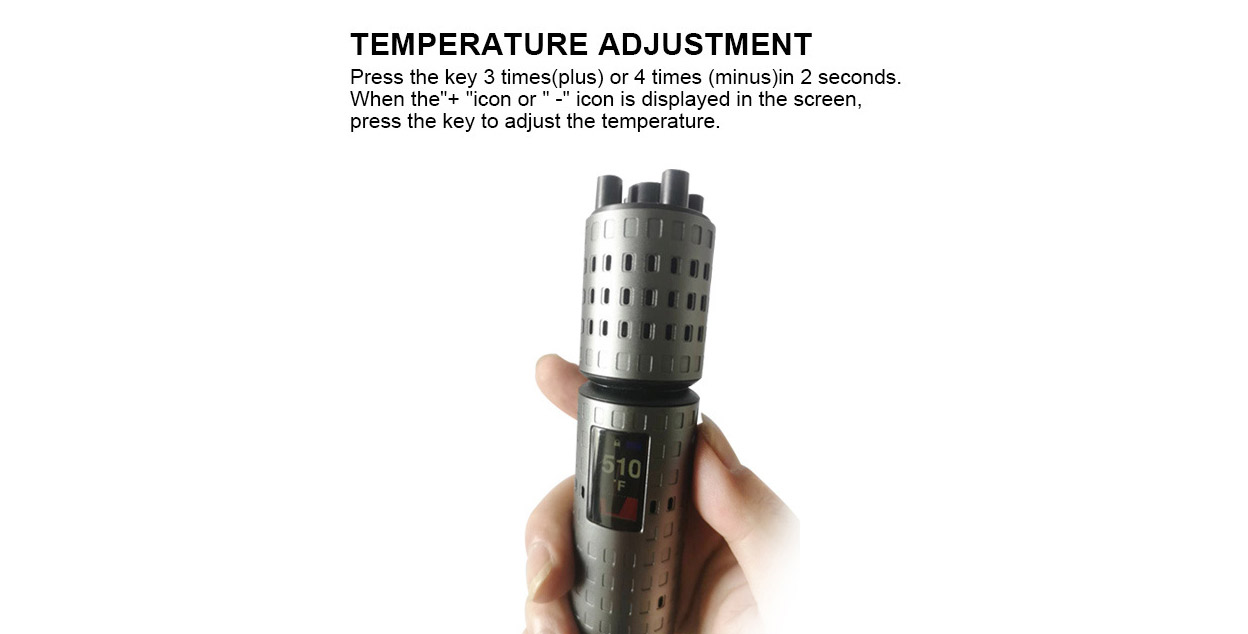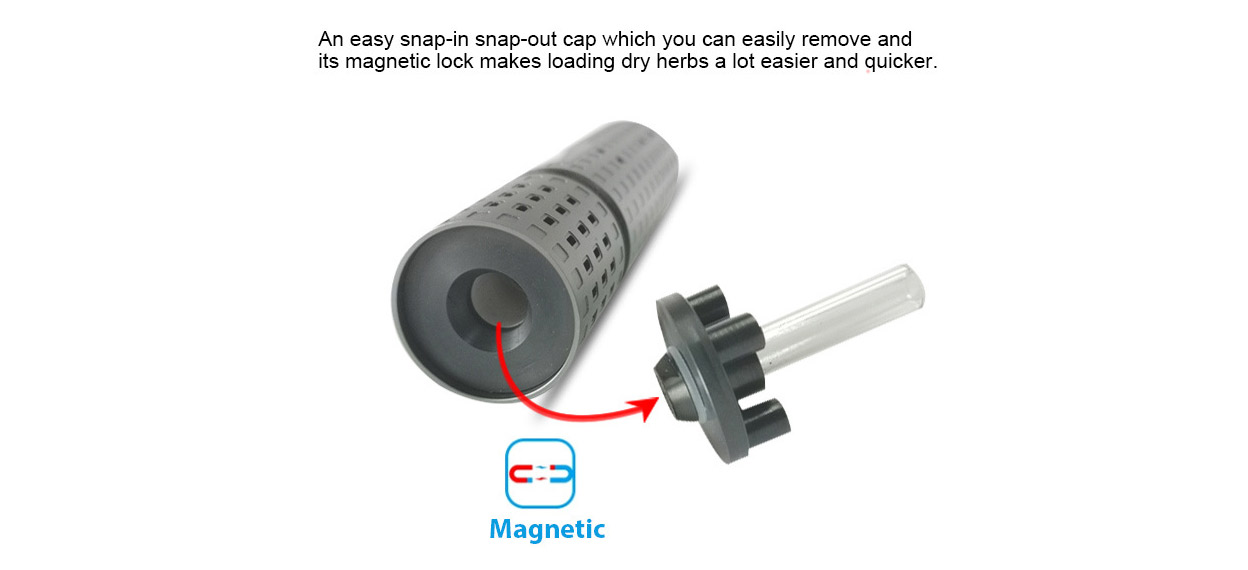 ---